BODY APPLICATIONS




A-body


Barracuda/Cuda (1964-69), Dart (1965+), Demon, Duster, GT Sport, Scamp, Swinger, Valiant

B-body


Belvedere, Charger, Coronet, Daytona, GTX, Magnum GT, Road Runner (1968-75), Satellite, Super Bee, Superbird

C-body


Chrysler, Fury, Imperial, Monaco, Polara

E-body


Barracuda/Cuda (1970-74), Challenger

F-body


Aspen, Kit Car, Road Runner (1976-80), Super Coupe, Volare
---
Lynch Road & St. Louis Assembly Plant Booklet

(Lynch Road: "A" code and St. Louis: "G" code)

 Valuable information for the serious restoration of any 1960s-70s era Chrysler-built car:
● Vehicle Identification Number system, fender tags, build sheet printing
● Metal Shop: Stampings, welding, drilling
● Dip vats, priming, painting, stripes, vinyl roof
● Body build-up, fuel and brake lines, undercoating
● Drive train: engine dress-up, mating to body
● Options, problem cars, final assembly
● Shipping, sales, ordering
● Working conditions, wild rides, fabrications, stories
 

Now 64 pages revised to include about ten pages of assembly line photos,

and maps of the Lynch Road Plant. Based on interviews of engineers, assembly line workers, supervisors and maintenance people who were there.
 Includes St. Louis Plant personnel interviews. 8½" x 11", loose-leaf copy.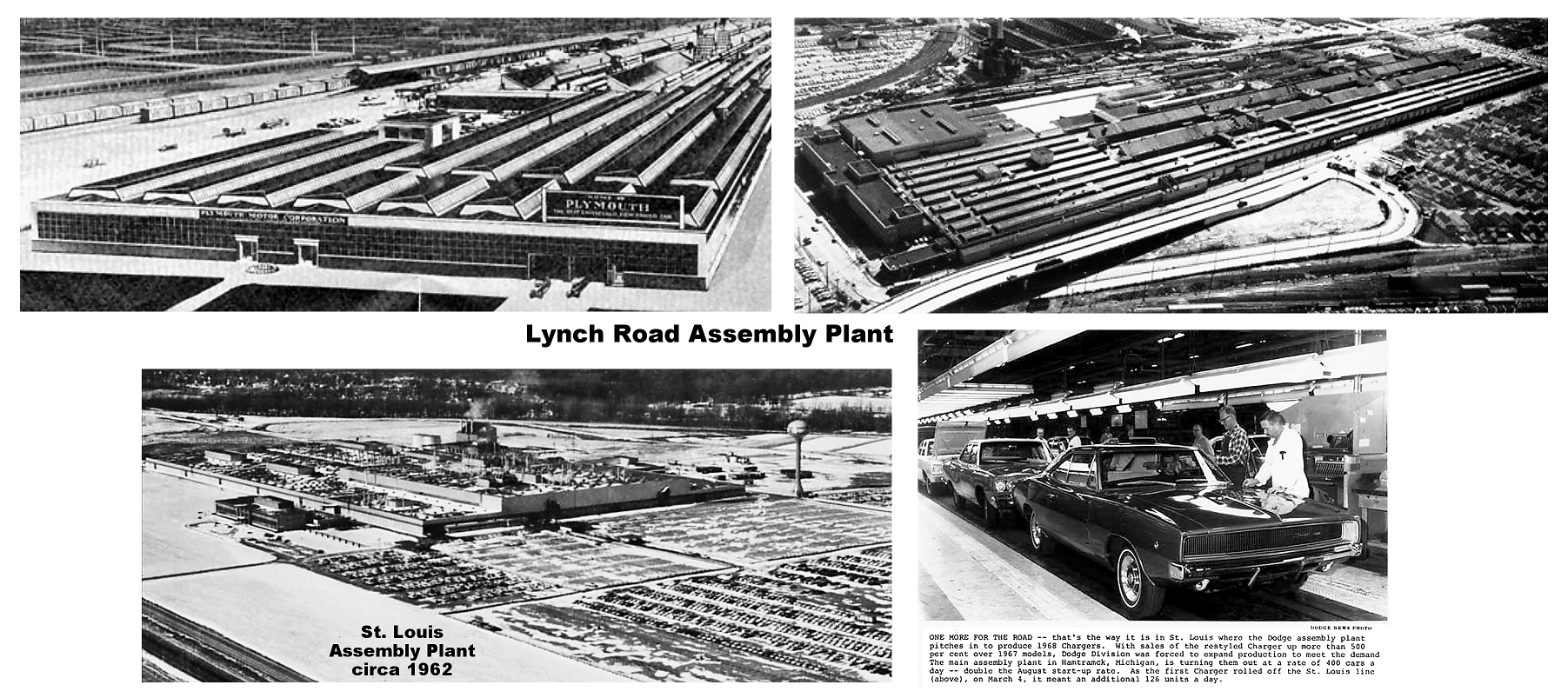 ---